This ain't yo momma's Renault Robin.
The Polaris Slingshot has quickly become a cultural icon debuting in 2014. Built in Huntville, AL, the Slingshot aims to deliver a pure and FUN driving experience. The latest Slingshot is not only a capable on road weapon, it has some serious technology built in. Take for instance the 7" ride command multi touch display, turn by turn navigation, phone connectivity, and a bump'in Rockford Fosgate stereo.
Also, available in the official Polaris accessories department are ten-way adjustable coil overs to deliver roller coaster type handling and composite brake rotors to get that thing stopped on a dime. An open air intake to allow the beast to inhale all the fresh air the open road has to offer! With all the advanced technology and cool offerings from Polaris to outfit your rig, XKGLOW only had one question. Where are the lighting kits that will really make your ride stand out from the crowd? XKGLOW couldn't find one suitable for the job, so they developed a kit specifically for your open aired machine. XKGLOW is the leader in all things LED, heck we invented the smart phone controlled LED category back in 2010-11.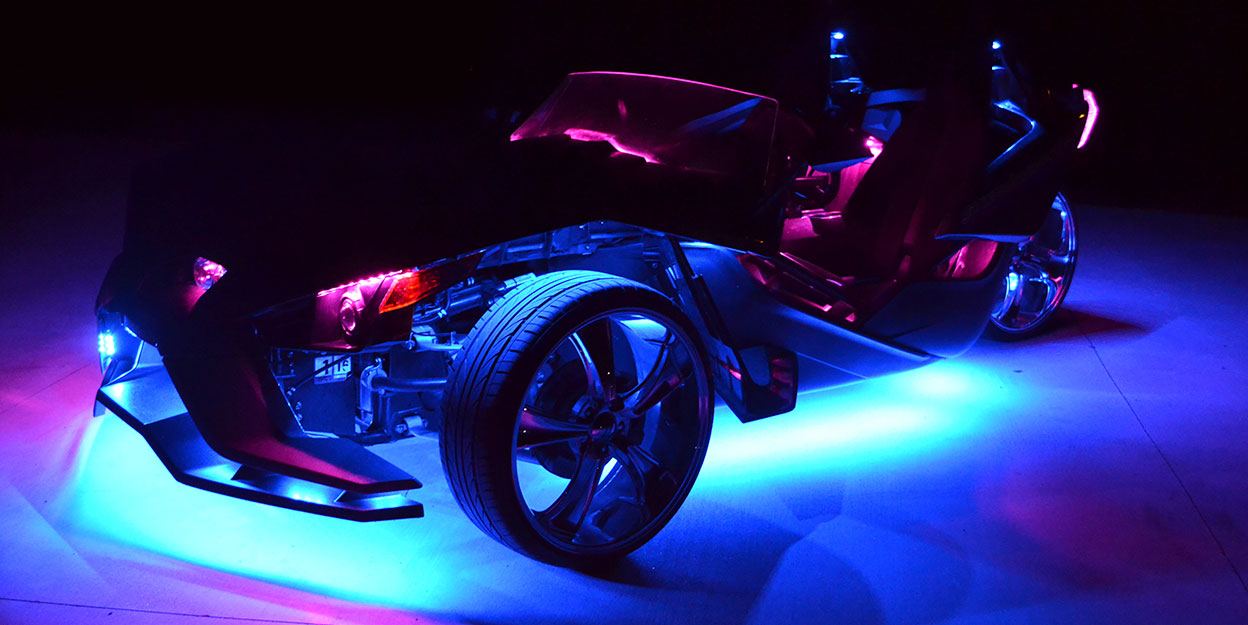 Recently, XKGLOW's team was put to the task of dissecting and configuring this new kit. Trial and error, as they say…until they achieved the results they were after. Using a vast cache of inventory at the XKGLOW headquarters' in Springfield, IL, they tediously mocked up all kinds of lights, light strips, light pods, splitters, extension wires of various length into the Sling. Why you ask, so you wouldn't have to! The 3 wheeled machine quickly came to life after just a few precisely placed lights. After this kit was completely installed, this machine was 'LIT', literally!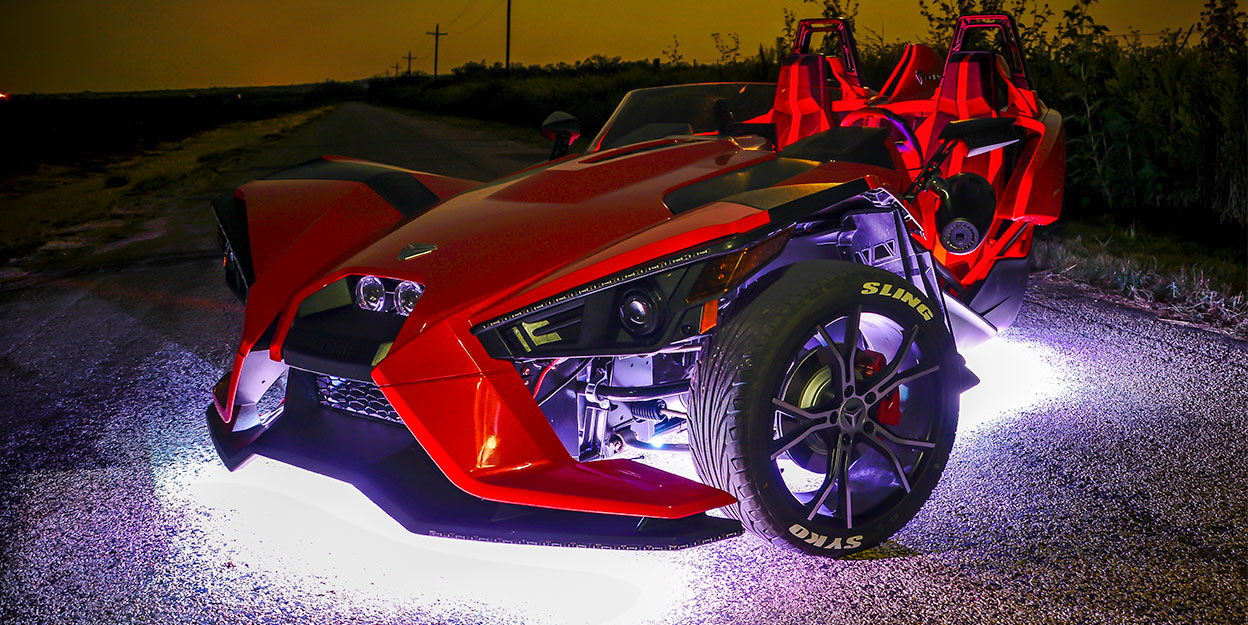 XKGLOW's APP system is second to none, just ask our competition. J After years of our competitor's studying our APP and interface, they still cannot match the awesome features and easy to use APP interface. Some feature that make it safer for you to travel on the roads, features such as advanced brake light function and turn signals. These two features allow the vehicle's input to turn all the accent lights RED when stopping. Likewise the XKGLOW system allows the entire right and left side of your machine to blink (in unison) with you factor turn signals. Amplifying your lighting to give you an overall safer driving experience.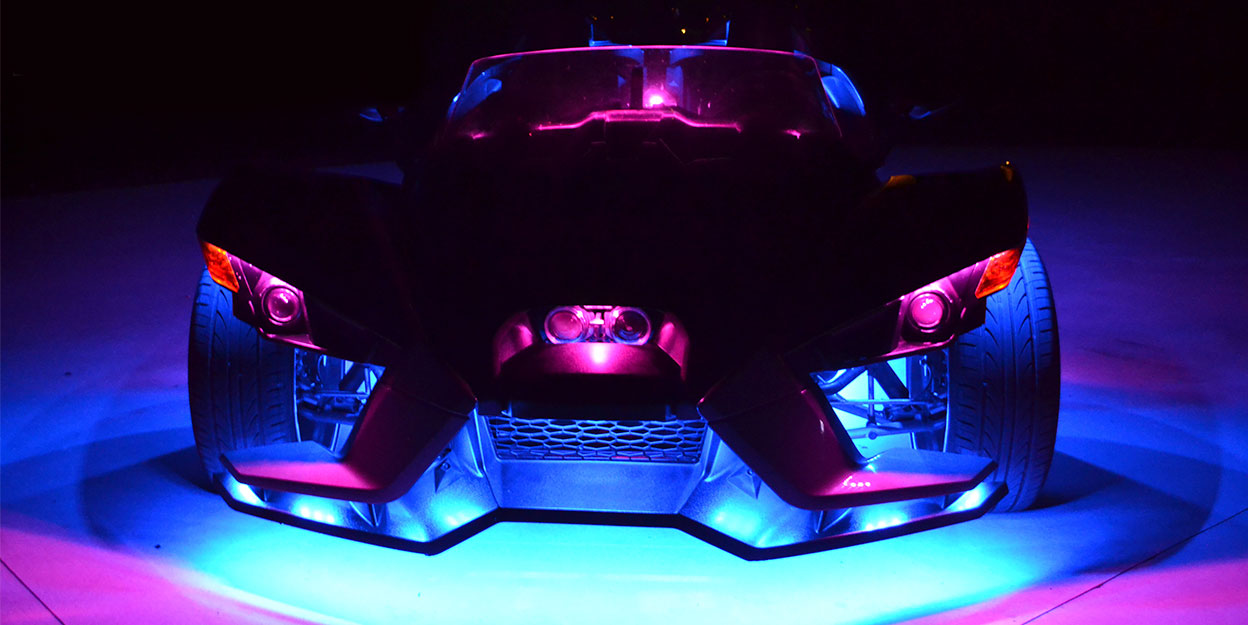 These specifically designed kits will soon be available at XKGLOW.com. So, to all the people that have emailed and called over the years, we listened. I mean, we did, it just took us a while. J
Safe travels my fellow Slingers!