If you're a truck owner, then you know that there are a million and one ways to customize & accessorize your vehicular pride & joy. There are lots of accessories available in the market and tons of modifications you can make to your vehicle to suit your needs. From custom seat covers to elaborate GPS systems, from performance upgrades to cargo racks, from body protection kits to LED lighting solutions, the options are seemingly endless.
I have never met any truck owner/truck enthusiast who didn't care about their truck's look, performance, and personality. For every truck enthusiast, trucking is not only about driving their trucks. But it's also about customizing & upgrading their trucks. They care & nurture their trucks like it's their child. You'd always find their social media feed full of truck photos and videos. Therefore, it is essential for them to customize their trucks with the best truck accessories & aftermarket parts out there.
However, what if you ( a truck owner) don't have the time or know-how to make all those upgrades yourself? Or maybe you live in an area where there aren't a lot of aftermarket accessory stores? What would you do then? Enters - Driver Designs.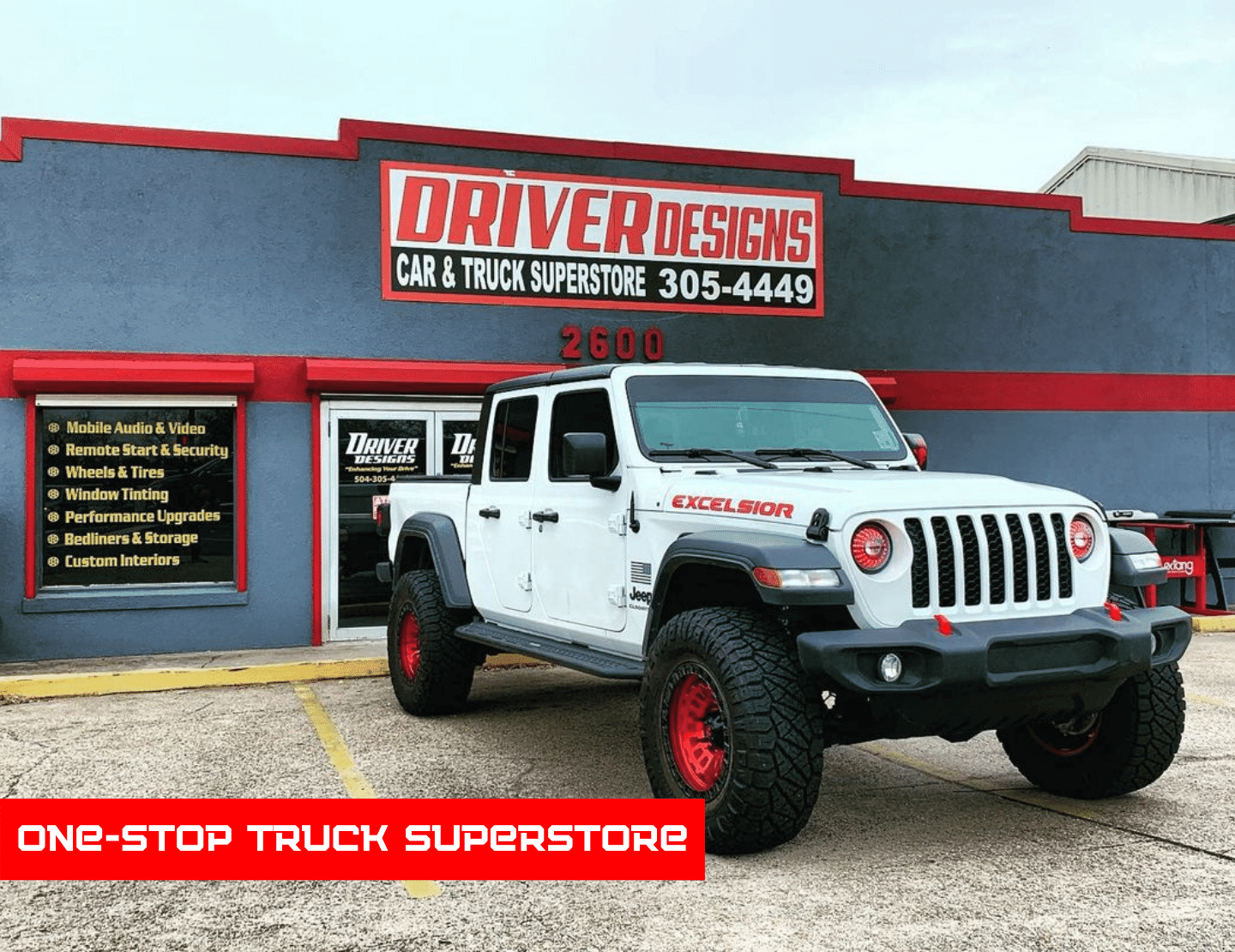 XKGLOW is excited to introduce Driver Designs (New Orleans, LA), one of our long-standing dealership partners, as the XKGLOW Dealer of the Month for March 2022. We appreciate Driver Designs' efforts and commitment to XKGLOW. They have truly been a great partner.
Introduction: Driver Designs - XKGLOW Dealer of the Month - March 2022.
MJ Ancona is the owner of Driver Designs, a leading Brick & Mortar truck accessories superstore that sells and installs aftermarket accessories for all your vehicle needs & wants. They are the go-to store for truck owners looking for truck accessories/aftermarket parts, and installation service in New Orleans, LA.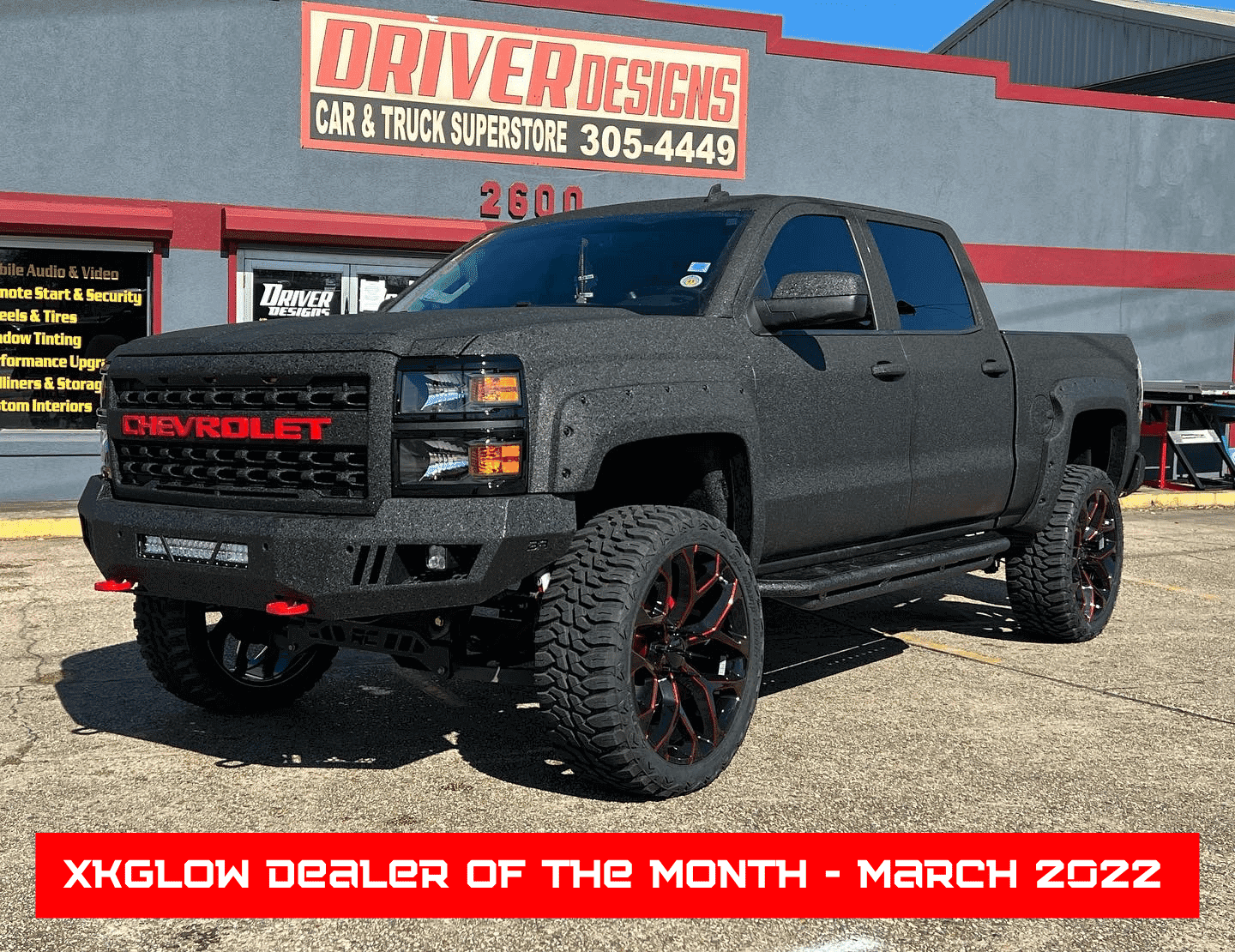 Driver Designs is your ONE STOP SHOP for all things trucking. They offer an unbeatable selection of the newest and most exciting accessories, plus an expert consultation service to help you find the perfect accessories & mods to enhance your driving experience.
MJ Ancona shares how Driver Designs is thriving as a Brick & Mortar superstore in today's internet-driven industry. In MJ's words —
Driver Designs: Background & primal years of building the business.
Driver Designs is the New Orleans area leader that specializes in automotive customizations. We are a brick and mortar truck accessory superstore. We have been in the business for more than 22 years now.
We have everything you need to make your truck look like it came straight off the showroom floor. We offer a wide range of products and great prices on your top favorite brands- Suspension kits, performance accessories, LED lighting, wheels & tires, custom interior & leathers, audio & video equipment, and other car & truck accessories such as body kits, grills & brush guards, toolboxes, headlights & taillights for your vehicle - you name it, we have it!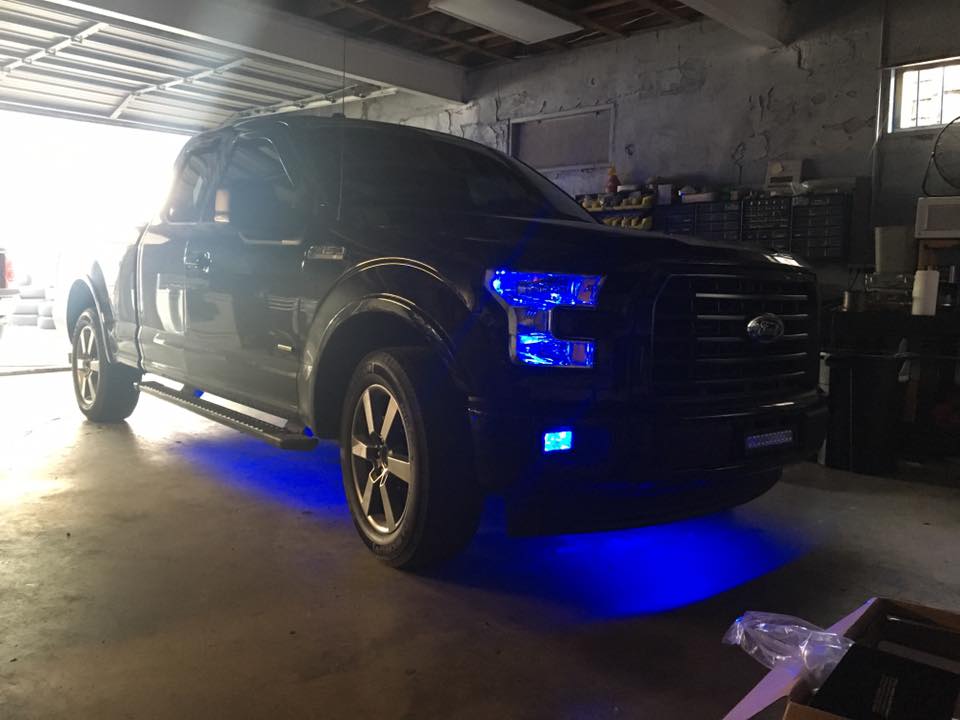 Our staff has an average of 15+ years of experience in this industry and we take pride in ourselves on excellent products, product knowledge, and customer service.
We are all vehicle enthusiasts. Therefore, whether you are a first-time buyer looking for your perfect wheels or an experienced enthusiast in need of something different, we have exactly what every vehicle enthusiast deserves. Our knowledgeable staff will help guide the process and ensure that buying new accessories doesn't feel overwhelming!
Challenges faced over the years: Winning in a digital era.
In a competitive market, it's crucial to build a brand that stands out. Today, consumers are drawn to businesses with a unique identity. Placing yourself as a brand with a brick-and-mortar location is a challenging task. However, we were up for the challenge.
We started by creating a perfect team for sales & service to provide our customers with a rich experience. Our excellent customer service helped us become a go-to store for truck owners in New Orleans, LA.
Another challenge we faced was to compete in an internet-based industry with a brick-and-mortar location. Today, we are a thriving brick-and-mortar superstore with an attractive website where customers can find us online.
Favorite part of being a business owner in the automotive industry!!!
Watching my staff grow and mature while catering to the needs of our customers is the best part of owning a business. Seeing people's dreams of owning a one-of-kind vehicle by customizing it the way they imagined that they love driving home in style makes it all worthwhile!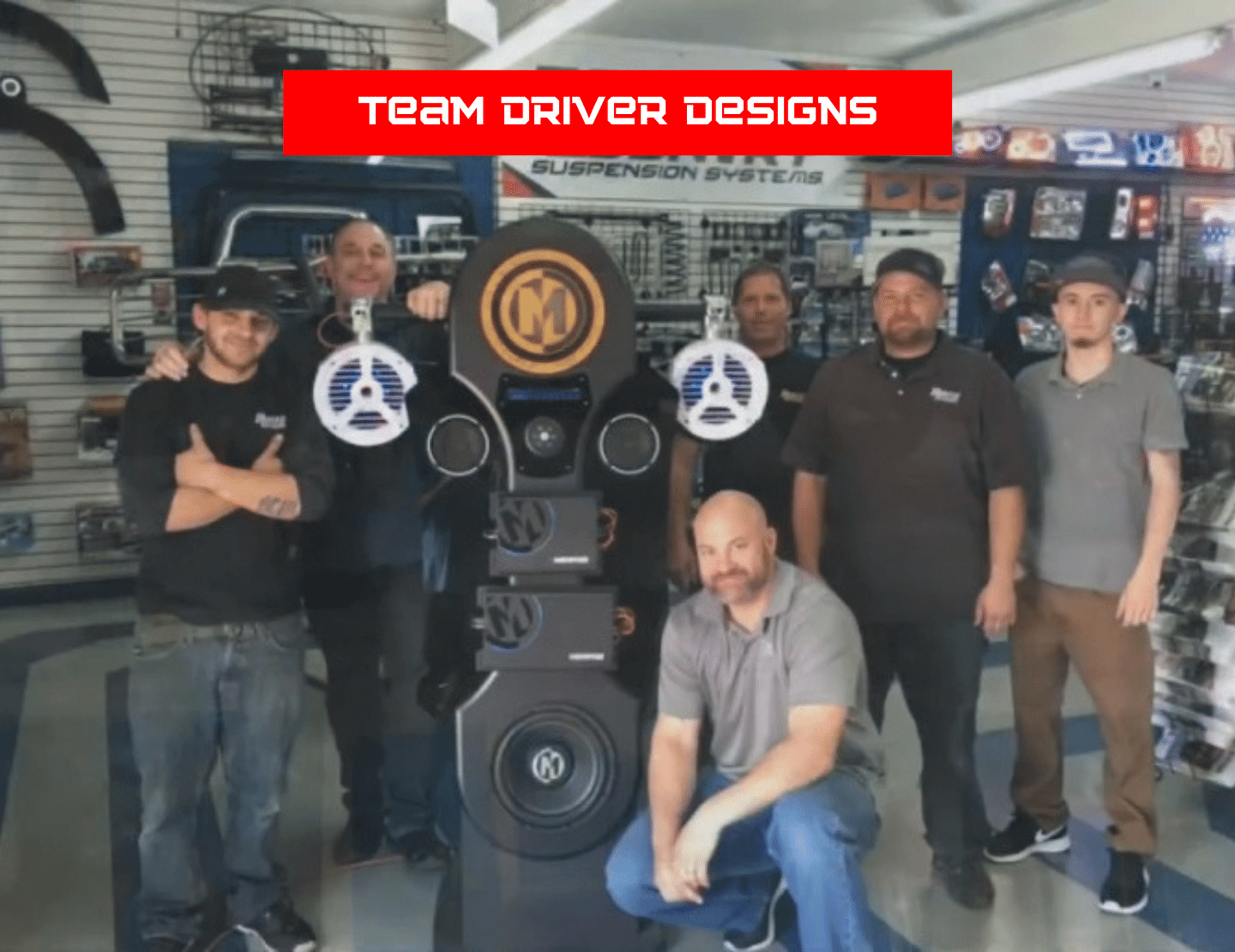 How Driver Designs is standing out from the rest…
Customer service!!! What sets Driver Design apart from the rest of the competition is that we prioritize customer service over anything else.
We focus on referrals only- no advertising; we solely thrive on our happy customers telling others about their experience with us. That makes this business strategy work quite effectively because there is nothing more persuasive than someone feeling satisfied after buying something highly recommended by people he trusts (i mean come on - who doesn't?).
We realize that trucking is expensive. Not everyone can afford it. We feel that the financial aspect should not stop truck enthusiasts from building the vehicle of their dream. Therefore, we offer a financing service as well. We offer a "Buy now, Pay later" 6-month free financing option as well as the Asima Leasing option.
We are best at what we do & our products & services speak for themselves.
Experience with XKGLOW as a Dealership Partner.
We have been a dealership partner with XKGLOW since meeting them at SEMA Show 2015. And since then, they have been our top choice for all LED products. Therefore, we have switched almost all LED lighting products exclusively to this brand.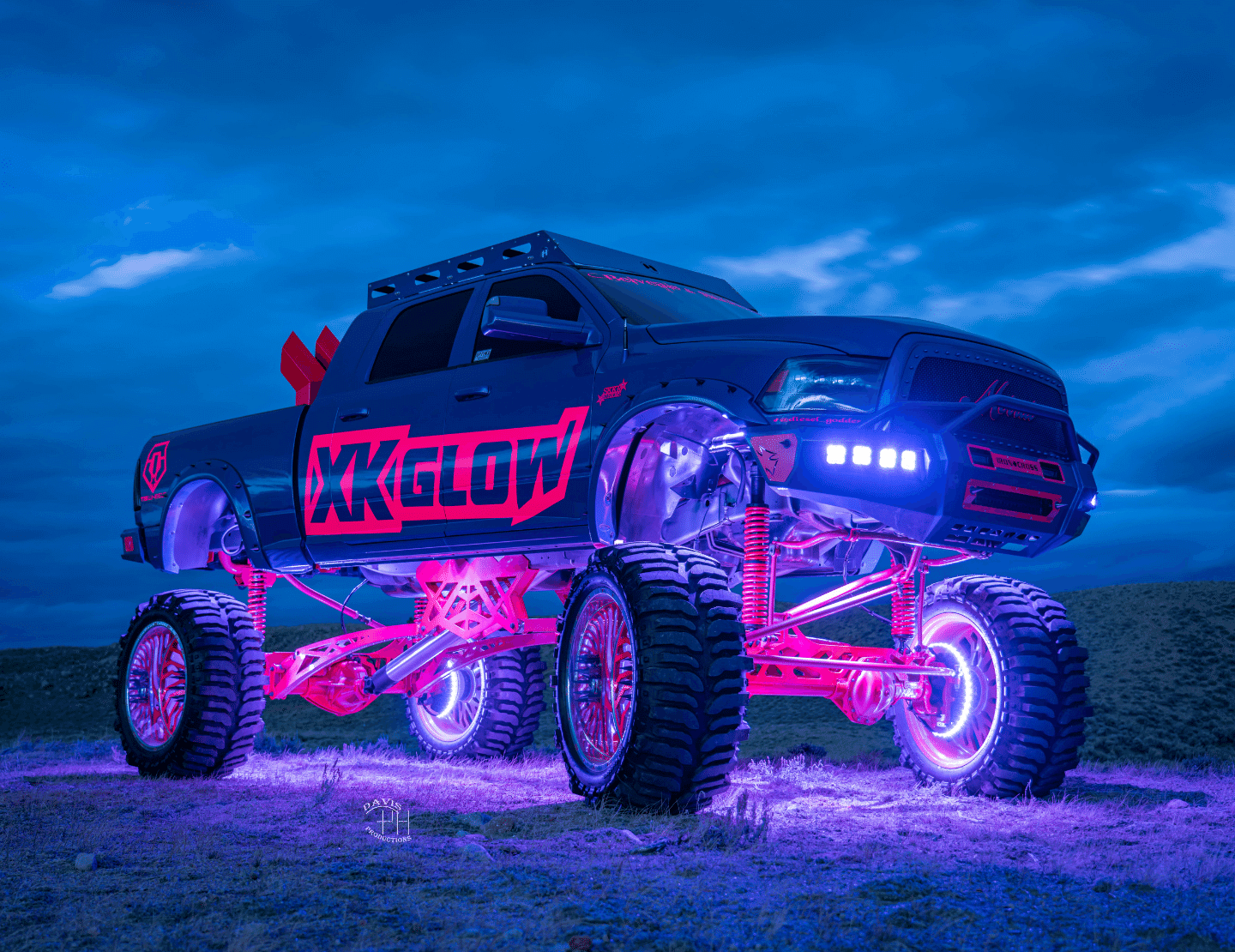 In my expert opinion, XKGLOW offers one of the best LED lighting products in the market for all categories of vehicles. On top of that, they provide an industry-leading warranty for all their products to back up their superior quality!
We are proud to be a vendor for XKGLOW.
Wrapping Up: One-stop shop truck superstore
Are you based in the New Orleans area and looking for some epic performance or LED lighting accessories for your truck? Look no further!!! Driver Designs has the perfect one-stop solution for you. Visit their store to experience their top-notch customer service experience.
Hours of operation:
Working Hours:
Monday-Friday: 9 AM - 5:30 PM
Saturday: 10 AM - 2 PM
Closed on Sundays.
Is installation Service available? Yes.

The owner, MJ Ancona, invites you to have a truck accessory shopping experience of your life at 2600 Airline Dr, Kenner, LA 70062 or you can away visit them online at Driver Designs. You can follow Driver Designs on Facebook, Instagram, and Youtube as well to get updates on the discounts on various products & accessories.
Contact Info: 504-305-4449
Email: driverdesigns@hotmail.com
XKGLOW applauds their mission to provide the best products & customer service to their customers. We are happy to feature Driver Designs for the XKGLOW Dealer of the Month campaign. We are thankful for their support and service over the years.
If you're interested in becoming a dealer for XKGLOW, submit your application to our dealer program.