Did you know that the mobile electronics industry is one of the fastest-growing industries in the world? And it's constantly on the move, ever-evolving, and with that comes more opportunities for innovation. Every day new innovative and unique gadgets are released. They can be anything from a new radio to a full-blown multimedia system, remote start & alarm products to safety & convenient products, elaborate GPS systems to LED lighting products, the range of mobile electronics products is endless.
If you're a Vehicle enthusiast, there's a good chance you're always on the lookout for new & innovative ways to make your driving experience better. And if that's the case then you must be wondering what upgrades would be best for your vehicle and your budget!!! Since there are many choices available you might find it challenging to find the best mods/accessories for your car. That's where a Mobile Electronics Expert comes in. They can provide you with their expert advice and help you make the right choice that's best for you and your vehicle. One of such industry experts is LIS Audio.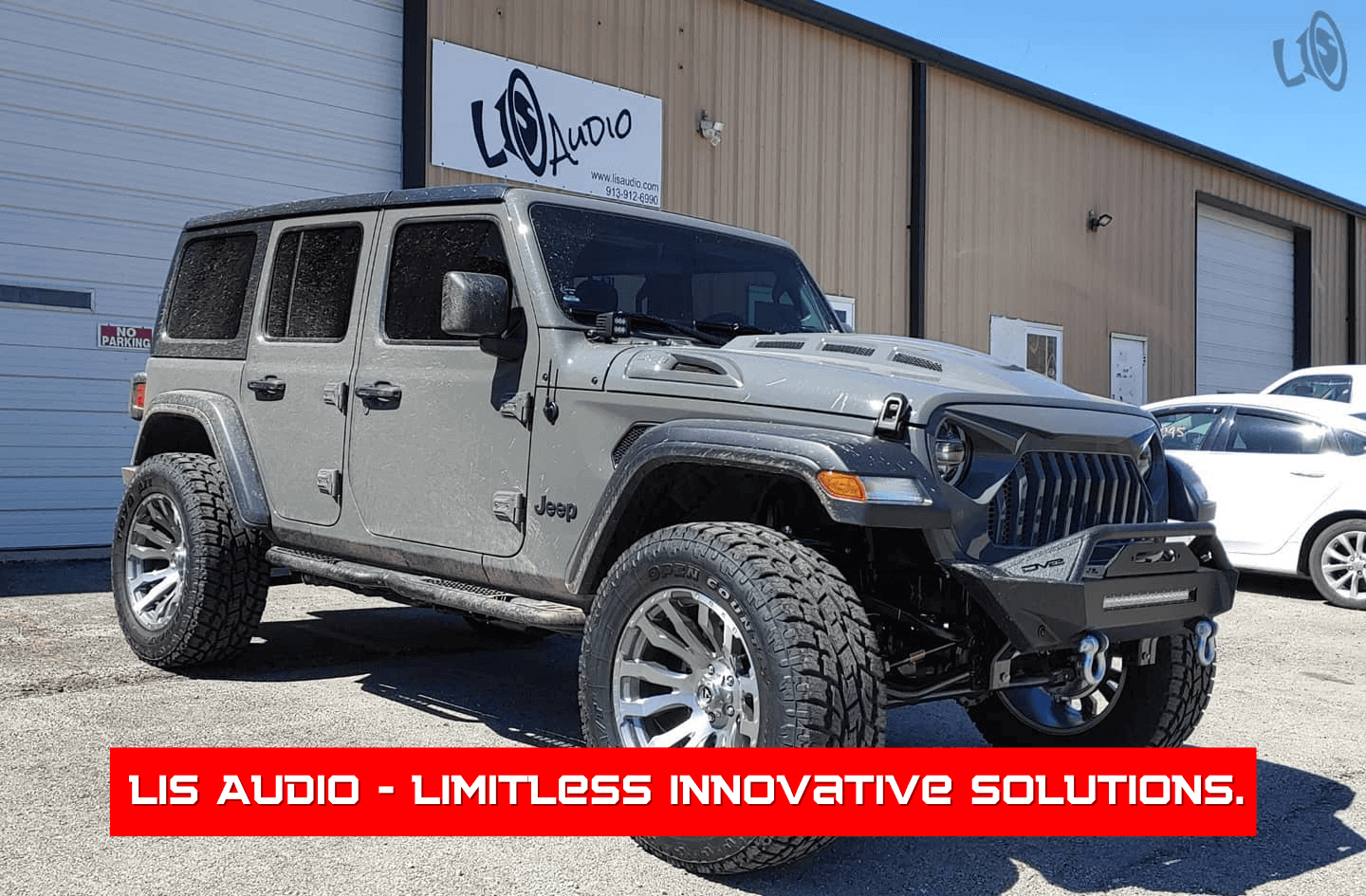 XKGLOW is excited to introduce LIS Audio (Spring Hill, KS), one of our most trusted dealership partners, as the XKGLOW Dealer of the Month for July 2022. We appreciate their efforts and commitment to XKGLOW. They've been a truly great partner.
Introduction: LIS Audio - XKGLOW Dealer of the Month - July 2022.
LIS Audio (or Limitless Innovative Solutions LLC is a leading custom mobile electronics installation company, service provider & industry leader in Spring Hall, Kansas.
LIS Audio was established by Cameron Powell & Justice Berry on December 2, 2016, with the sole purpose to bring the most satisfactory and knowledgeable experience to the installation aftermarket integration and custom mobile fabrication of mobile electronics products in the Kansas City market. They are the go-to installation business and consultants in the Mobile electronics industry to enhance your driving experience with the latest & the greatest of the "what's new" in the market.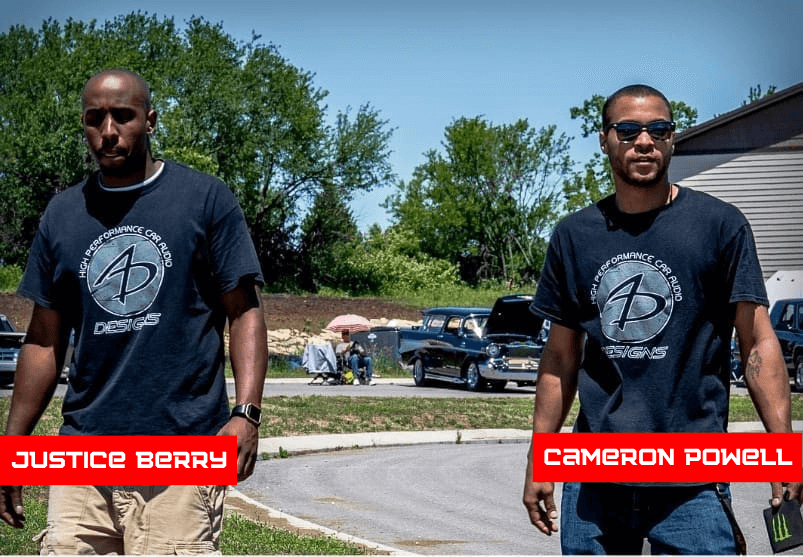 LIS Audio Founders - Justice Berry & Cameron Powell

Part of the reason why LIS Audio is picked as an XKGLOW Dealer of the Month for July 2022 is that they were a big help for us in designing an RV/Camper/Trailer specific underglow kit. Camron helped us with a list of required parts as well as the placement design of the underglow kit. They also sent out a video of our underglow kit installed on a Dutch Star RV.
XKGLOW Underglow Lights for RV Interior & Exterior

In the talk with XKGLOW, Cameron "Chimpo" Powell talks about how LIS Audio is bringing innovation through 12-Volt mods/accessories. In Camron's words -

LIS Audio: Background & Primal Years of Building the Business.
LIS Audio started as a mobile installation business 6 years ago and grew into a 3,400-square-foot facility located in Spring Hill, Kansas. We specialize in 12 Volt electronics installation, interior auto restoration, and show quality custom interior fabrication. Our main focus is to give a great client experience from start-to-finish, and in the years still to come. The quality of the product and custom/fabrication job is important to us. However, keeping our clients happy and satisfied is our top and utmost priority.
Since our second year open, LIS Audio has been consecutively voted a Top 50 Retailer in the Mobile Electronics Industry Awards, which take place in the US, Canadian and Mexican markets. These votes come from the leaders, and our peers, in the mobile electronics industry. These awards recognize shops, sales pros, and technicians that uphold the highest standards in our industry.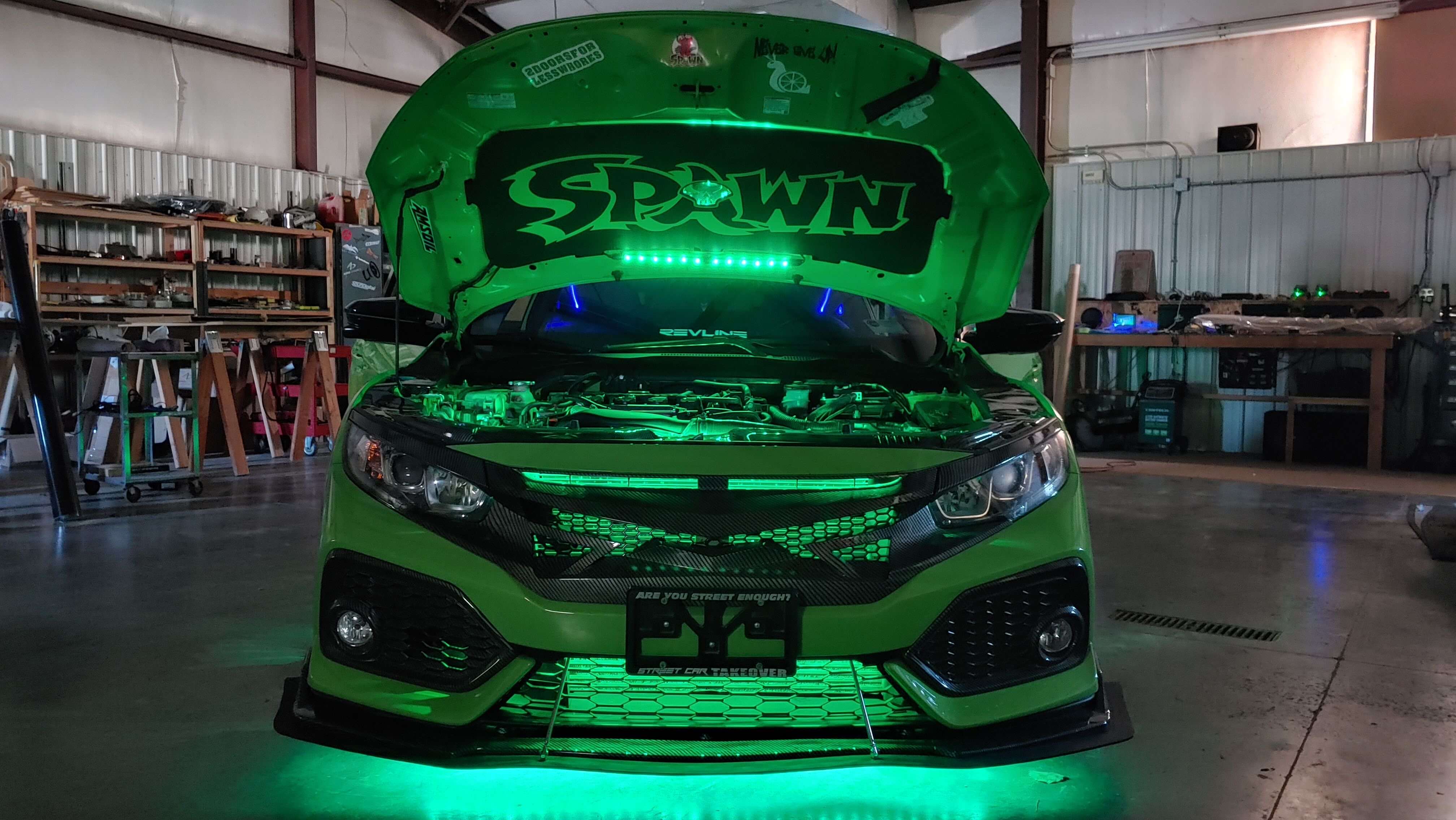 We felt that the local customers have limited notions about the possibilities of 12-Volt, that's why we started LIS Audio to educate customers about the possibilities while showing them that not all shops are out to just take their money. The number one driving factor for us has been to create THE local audio installation and interior fabrication shop we wish we always had.
Challenges Faced: Establishing a Custom Shop Space.
The first challenges we faced as a business mostly involved the mobile installation process. We would have to plan our days around driving from one side of the Kansas City metro area and back, installing products in driveways and parking lots, all while providing timely and reliable work.
Our reputation for custom fabrication began to grow to where it was nearly impossible to perform work outside of shop space. So, we took our next step. We established a 3,400-square-foot facility in Spring Hill, KS.
We now have multiple magazine features displaying our custom work accented with XKGlow lighting. The custom work is nice to look at but it's even better when it's lit up so you can see every detail.
Favorite Part of Being a Business Owner in the Mobile Electronics Industry!!!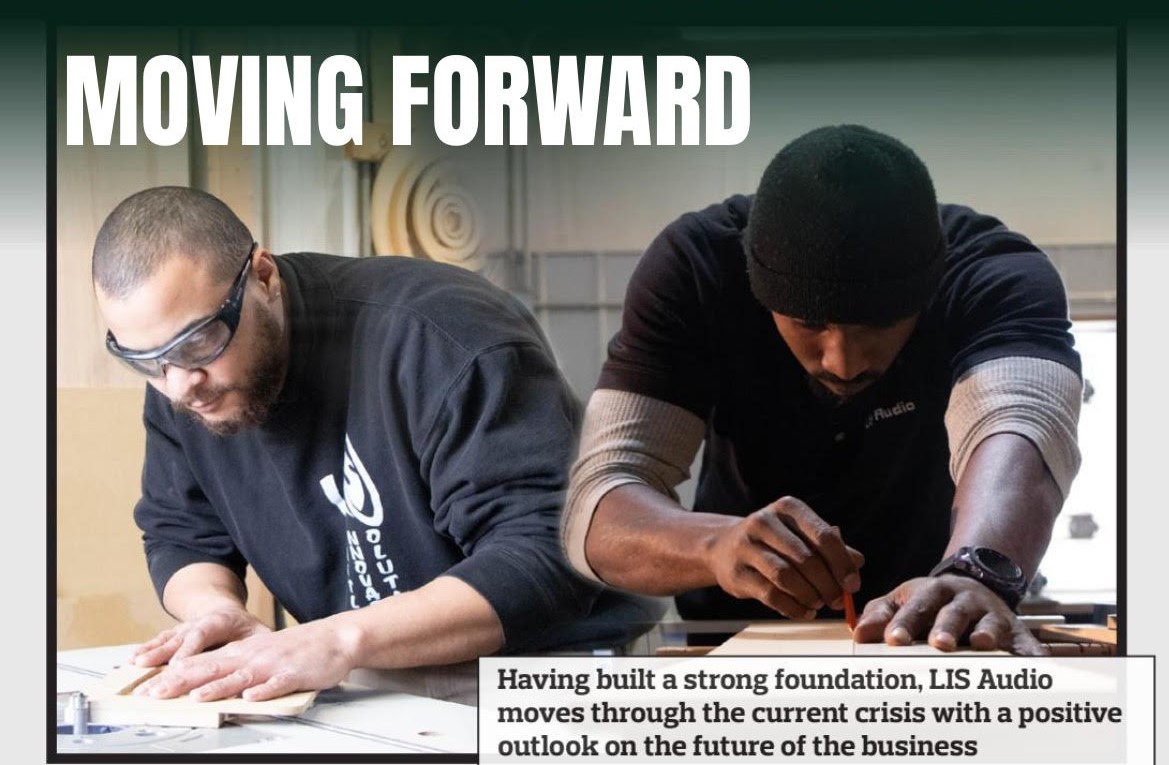 My favorite part of being a business owner is the feeling that I am planning my own future and making a huge change in the communities around me. Every year in business seems to get a little crazier and a bit more fun but, I am always one up to a good challenge, or an opportunity to solve a problem no one has yet. This is why the "LIS" in LIS Audio stands for "Limitless Innovative Solutions."
We are wise enough to know that we don't know everything but, we are knowledgeable enough to find an answer or at least find a direction to head to find an answer.
How LIS Audio is Standing Apart from the Rest…
The main thing that separates us from the rest is the willingness to work with our clients till they're 100% satisfied, coupled with the level of custom fabrication and superior installation of the electrical wiring we offer. It gives our clients peace of mind that is rare and difficult to find in the industry and local market.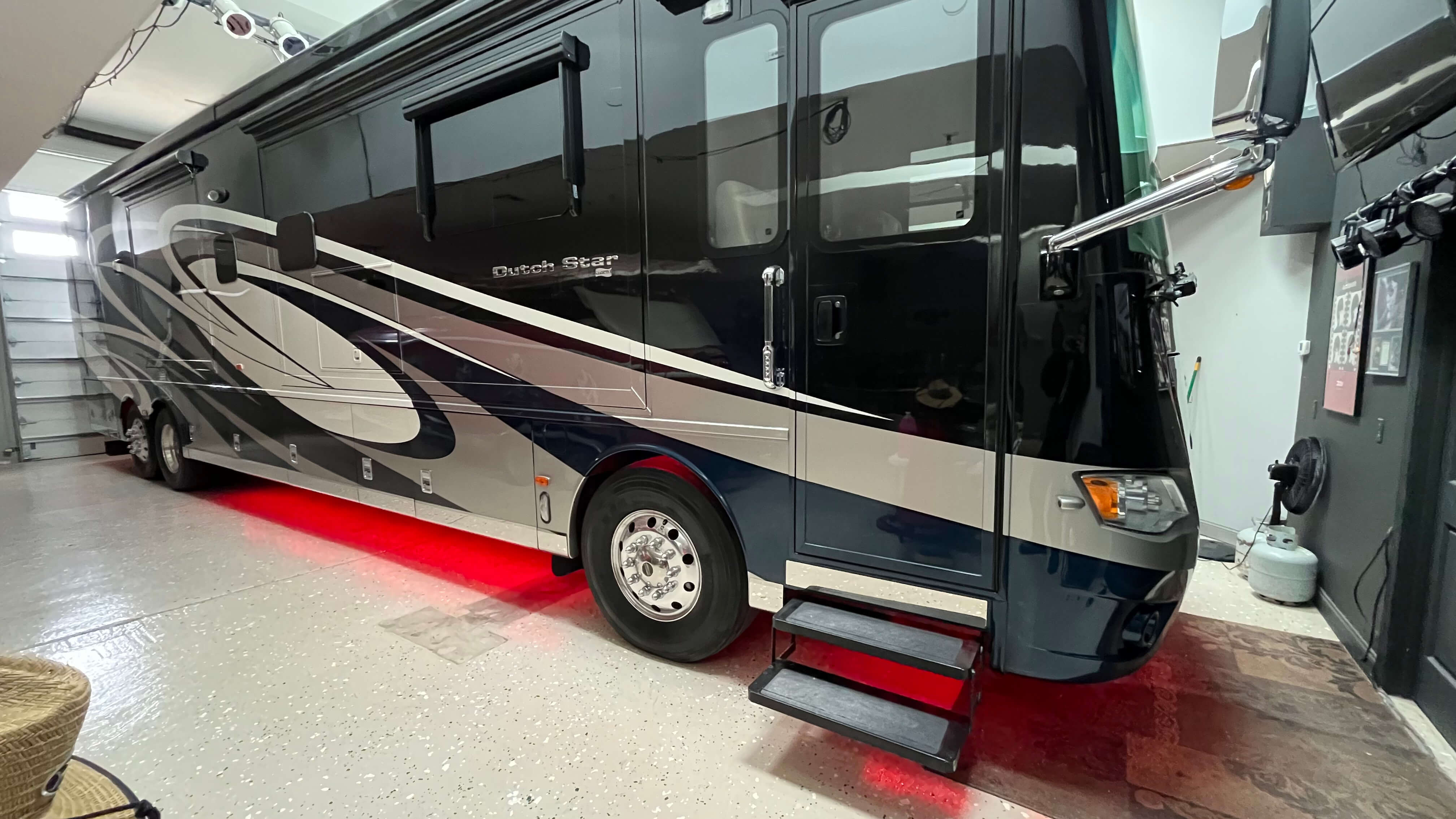 Outside of best service and reliable products, we are always noticed for our unique custom fabrication work. Another small way we show clients we care is by offering our complimentary "Vehicle Protection Package" for every vehicle we work on. It includes taping painted areas and panels, using steering wheel covers, seat covers, fender covers, battery maintainers, and more depending on the application, to protect the vehicle while we work.
One of our absolute favorite sayings is:
"Nobody cares how much you know until they know how much you care."
More in-depth details of our processes, and client vehicle features, can be found on our blog.
We have also been helping to build a community park in the Spring Hill city limits next to the Aquatic Center. The park is community-driven and funded with 7.1 acres already being donated by the city. We will be offering features like a full skatepark, a bike pump track, jogging trails with exercise stations, a graffiti wall, and a few more things to give the kids of Spring Hill a safe public space to go and something productive to do in their free time. If you would like more details on the park and how you may be able to help, click here.
Experience With XKGLOW as a Dealership Partner.
Having worked for multiple other shops myself, both small and large, I have had the chance of using lots of different lighting kits and accessories. I have used many of the named & popular brands associated with LED lighting and have settled on XKGLOW for very specific reasons.
Reason one is the level of customer service. When we can receive great customer service from the manufacturers and brands that we offer, then we keep working with them to make sure we can deliver the same service to your clients. This always translates to a happy end-user, which is the main focus here.
The second reason is the product is simply versatile and consistent. The plugs and light connections don't change every 5-6 years forcing our clients to upgrade their entire kit if 1 or two lights happen to go out. I have also found the reliability of the individual components to remain consistent.
These factors make our job easier when we are planning a new custom build with challenges we have yet to have faced. It is also nice that the team is willing to work on any issues that you may mention with a component to make it better for future applications. Simply put, XKGlow is THE go-to accent LED lighting company at LIS Audio.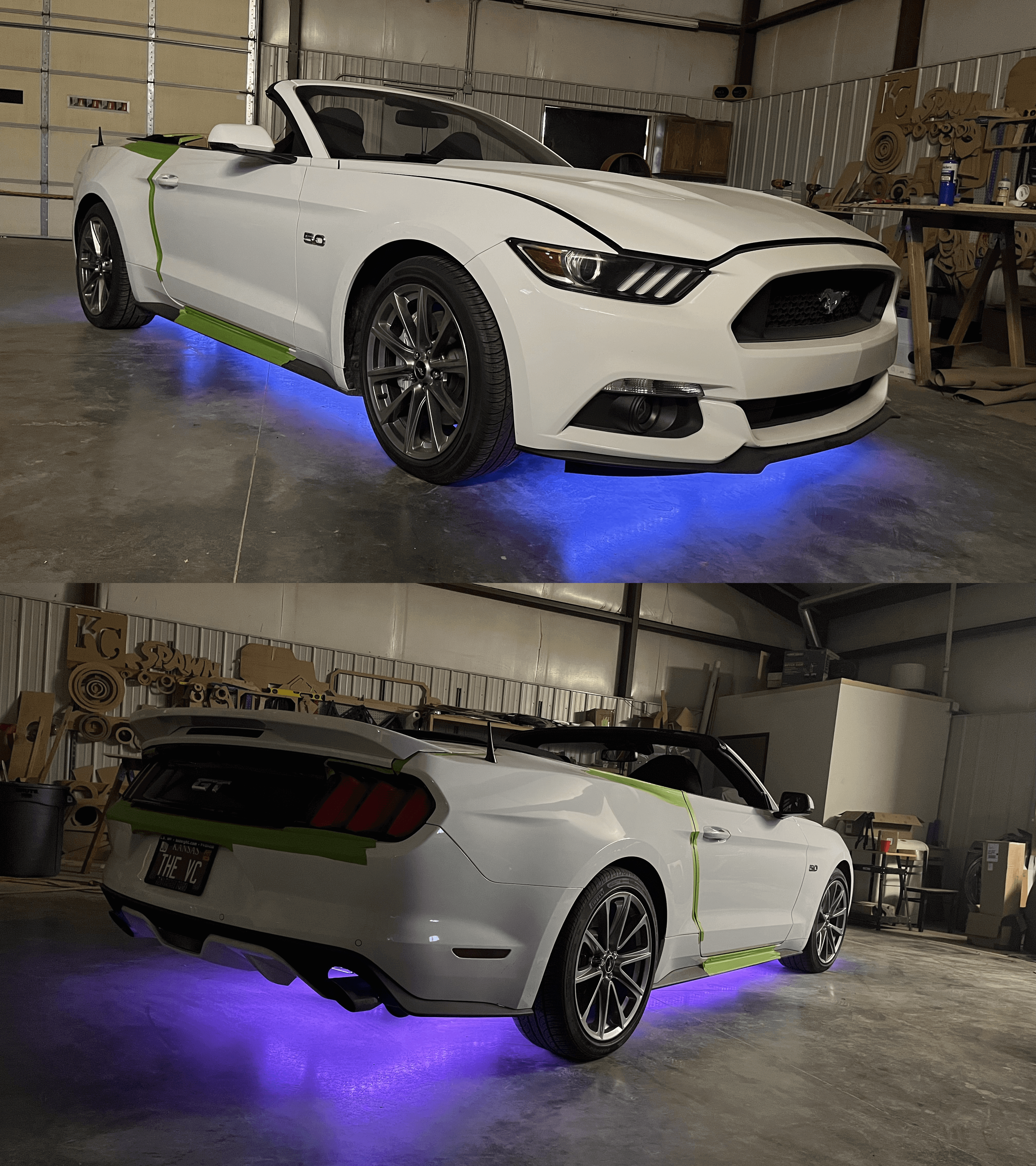 WRAPPING UP: Providing Limitless Innovative solutions.
Are you based in Kansas and looking for some Mobile Electronics Accessories for your vehicle? Well, LIS Audio is the only way to go!!! Book an appointment with them for the top-notch & our of the world customer service.
Mode of Booking: Appointments only.
The owner, Cameron & Justice invites you to spice up your ride with some cool 12V gadgets & accessories at 631 S, A-Line Dr Spring Hill, KS, 66083. Give them a call at 913-912-6990 to book an appointment today. You can learn more about them by visiting their website. You can always keep in touch with them on Instagram, Facebook & Youtube to get an update on various activities, products & accessories.
Email: info@lisaudio.com

XKGLOW applauds their dedication to providing the best customer experience, passion for quality of work, and innovative solutions for customized car/truck experiences to their customers. We are happy to feature LIS Audio for the XKGLOW Dealer of the Month campaign. We are thankful for their support and service over the years.