Will Armitage is a sixteen-year-old rising racing star from Athens, Illinois. His racing career began with Quater Midget Racing at the tender age of 9. Since then he is going strong and continues to thrive as a budding race car driver. At the beginning of the 2022 racing season, Will partnered up - this time inhaling some serious air as an XKGLOW-sponsored driver – to take his success to the next level.
Will Armitage - race car driver from Athens, Illinois.
Halfway through the 2022 season, we thought it would be a great feature to throw some light (Pun Intended) on his journey thus far and what's his plan heading into the summer racing season!!!
Let's hear it from Will,
Interview with Budding Race Car Driver Will Armitage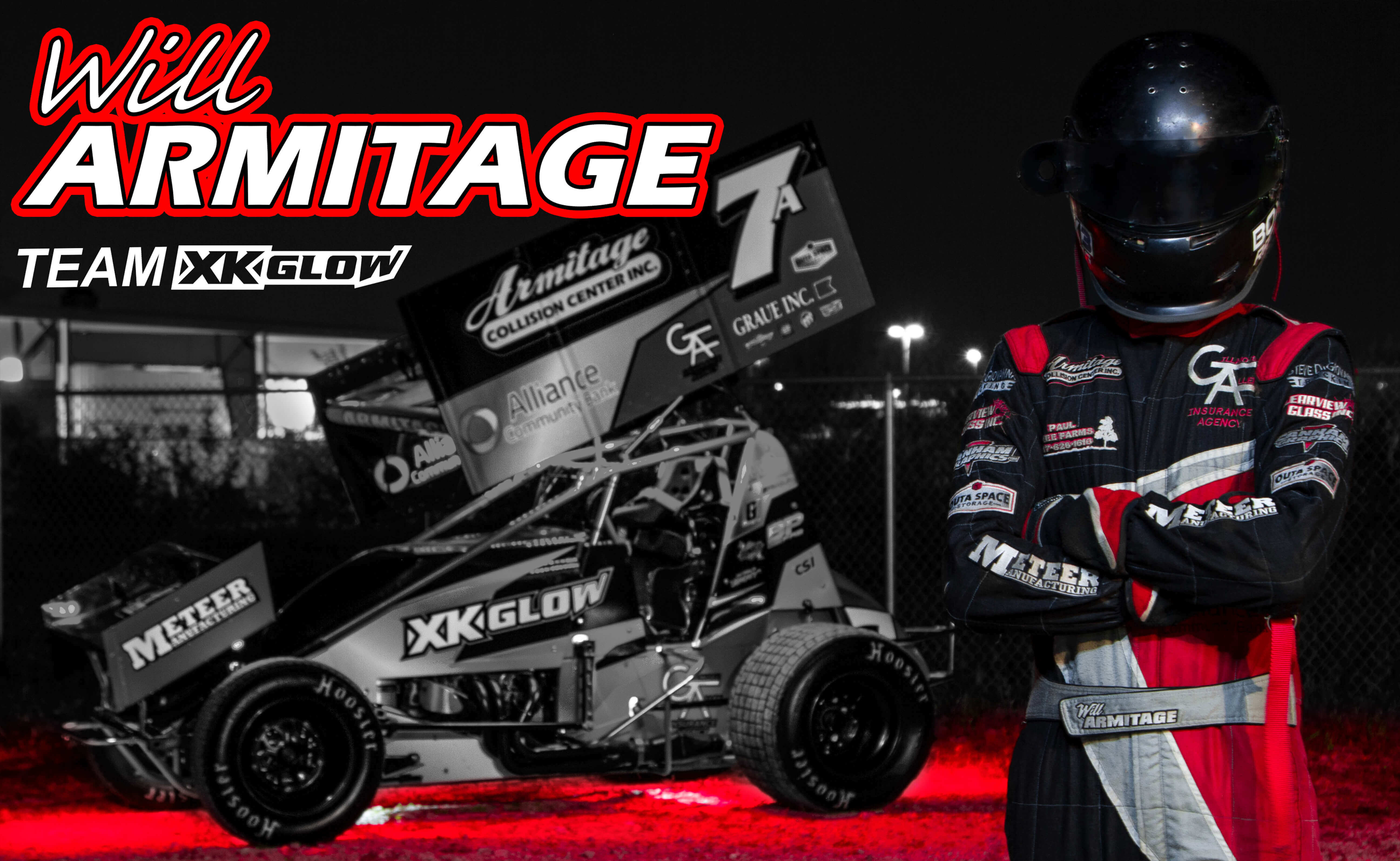 Sponsorship with XKGLOW: Will Armitage
1- So, how is the racing season going so far? (Has it met your expectations? What's the most important thing you have learned thus far? Team working well together?
The start of the 2022 season has been choppy as expected when entering into the regional scene with a new team and driver to condition. Although it's been full of ups and downs, we have still shown speed on nights that many wouldn't expect, including a 15th to near 2nd run at Highland Speedway. The most important education I have received at such a high level of racing is how the top wing affects your car; in my previous winged vehicles, the top wing has never had an impact until it has 900+ horsepower pulling it around the track! Mike, Cam, myself, and my father have been working great together night in and night out to find the little things that many of these teams have already known for years; we often have different opinions, but I'm so grateful to have the knowledge I do to be a part of the setup conversations.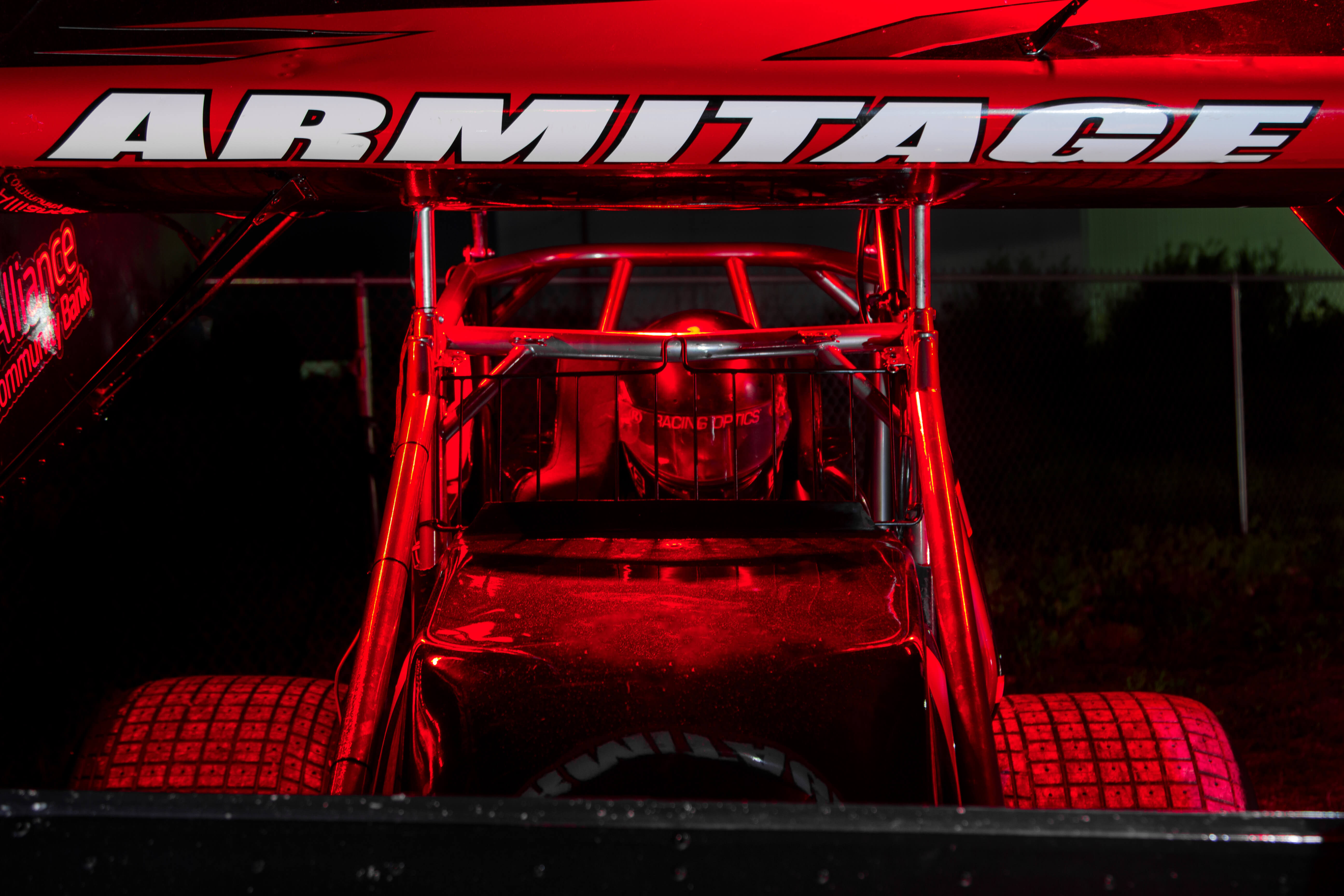 2- How are you looking to improve your program heading into the summer racing season?
Looking into the second half of the season, I have set my expectations high… I am looking to collect that top-three finish, and begin consistent results from there. Once we find the right combination between driver and car, I believe we will be right in it.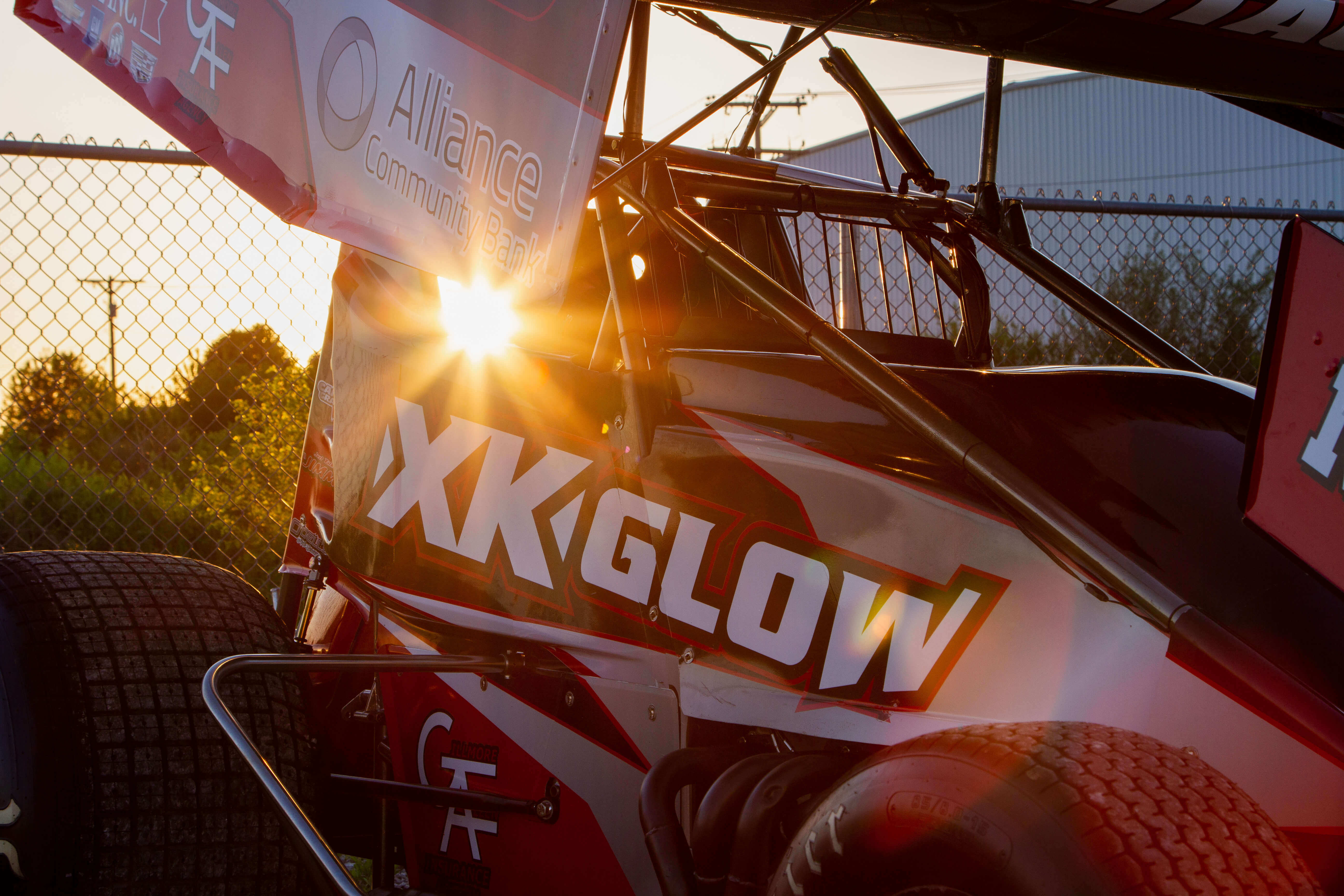 3- How has XKGLOW assisted in the process?

XKGLOW has made moving into the 410 Sprint car ranks much easier… I can't express the gratitude I have towards the team as XK for their support. With the rising cost of racing, a primary partner that believes in me is something that is almost necessary in the times we are in.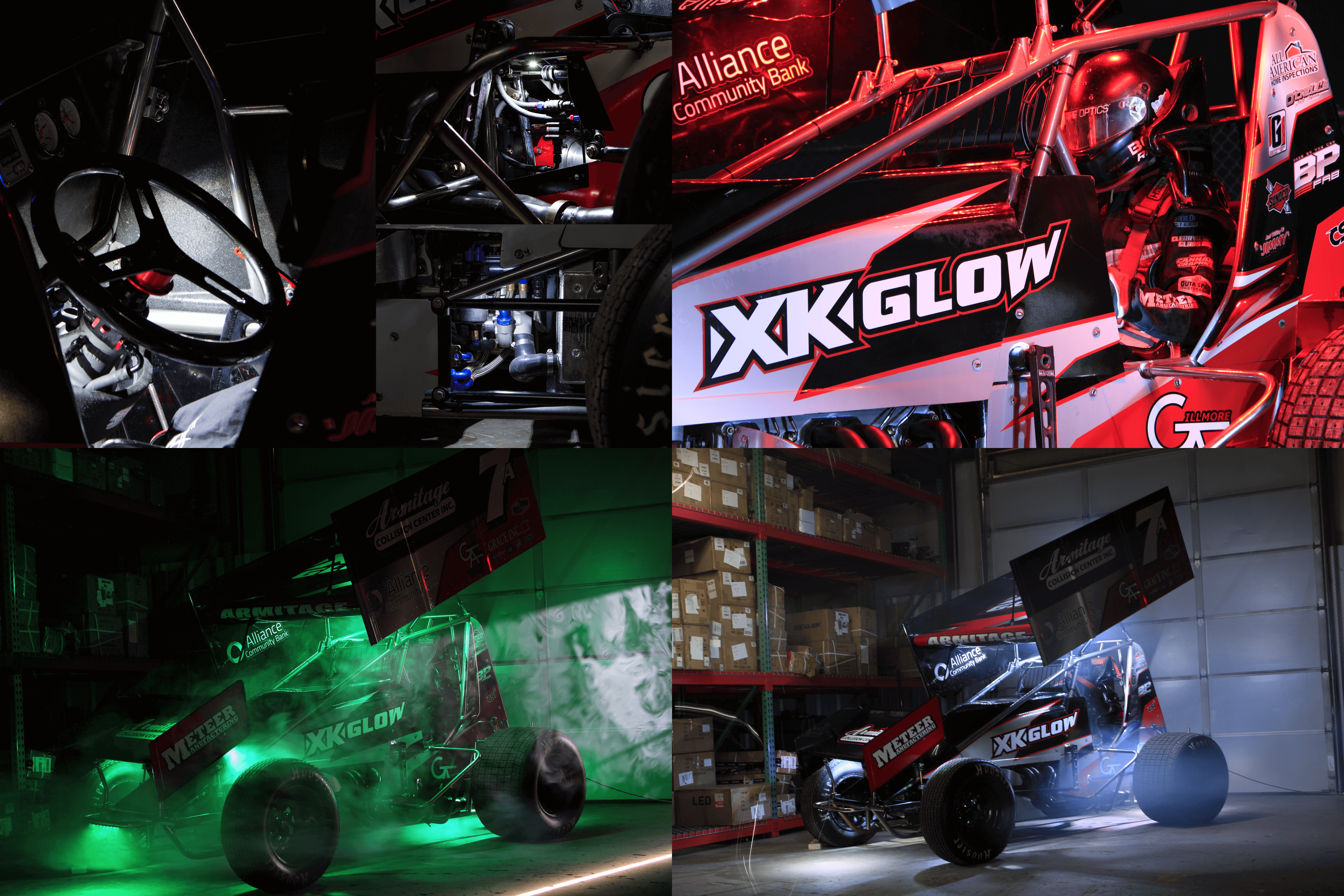 4- Have you been using the lighting we installed in your car? (if yes, explain if it has been helpful, and has anyone noticed them and asked about it?)

Dan (CEO & Co-founder at XKGLOW) and I met back in the spring with the car freshly wrapped to do a promotional video that included all the different highlights of what they are bringing to our team.
As we sat down and talked I mentioned a simple lighting system to assist us when the sun goes down at the track! Dan had just the right idea and included a small LED system that lights the most crucial areas at the track: the cockpit, fueling compartment, and engine area. The amount of times we have turned these on for adjustment is incredible, and I don't know what I would do if I had to hold a flashlight anymore.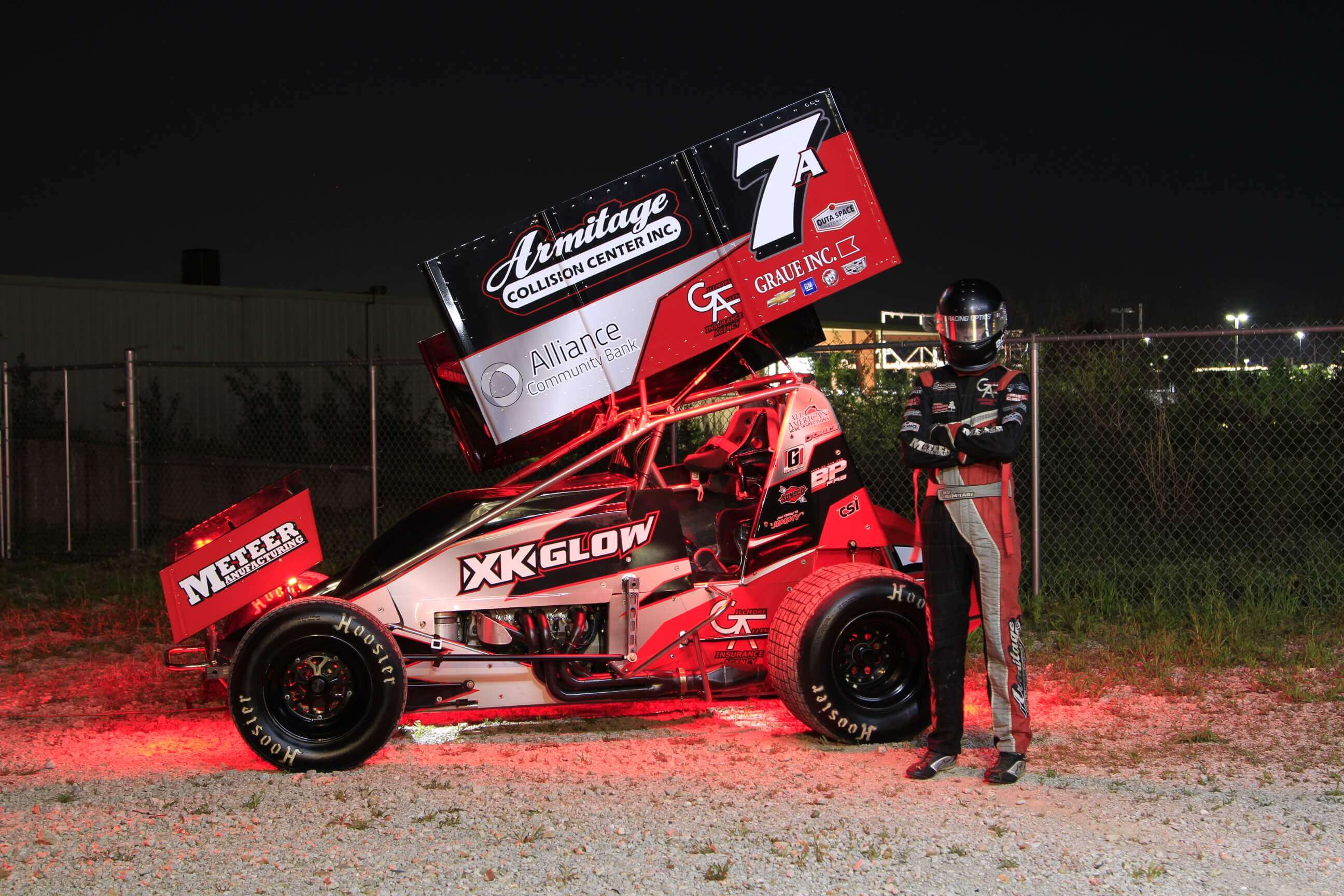 5- How can XKGLOW be of more help to you and your team?
As mentioned earlier, Dan and Eric (CTO & Co-Founder, XKGLOW) at XKGLOW have shown me what it is truly like to bring on a primary sponsor, their support is something I didn't expect rolling into the season. I often get messages from Dan checking in on my progress, which I really appreciate. I can't wait to get them all to the track with us one night to really show them the critical changes going on before we get up to speed on the track!
Lightning Round with Will Armitage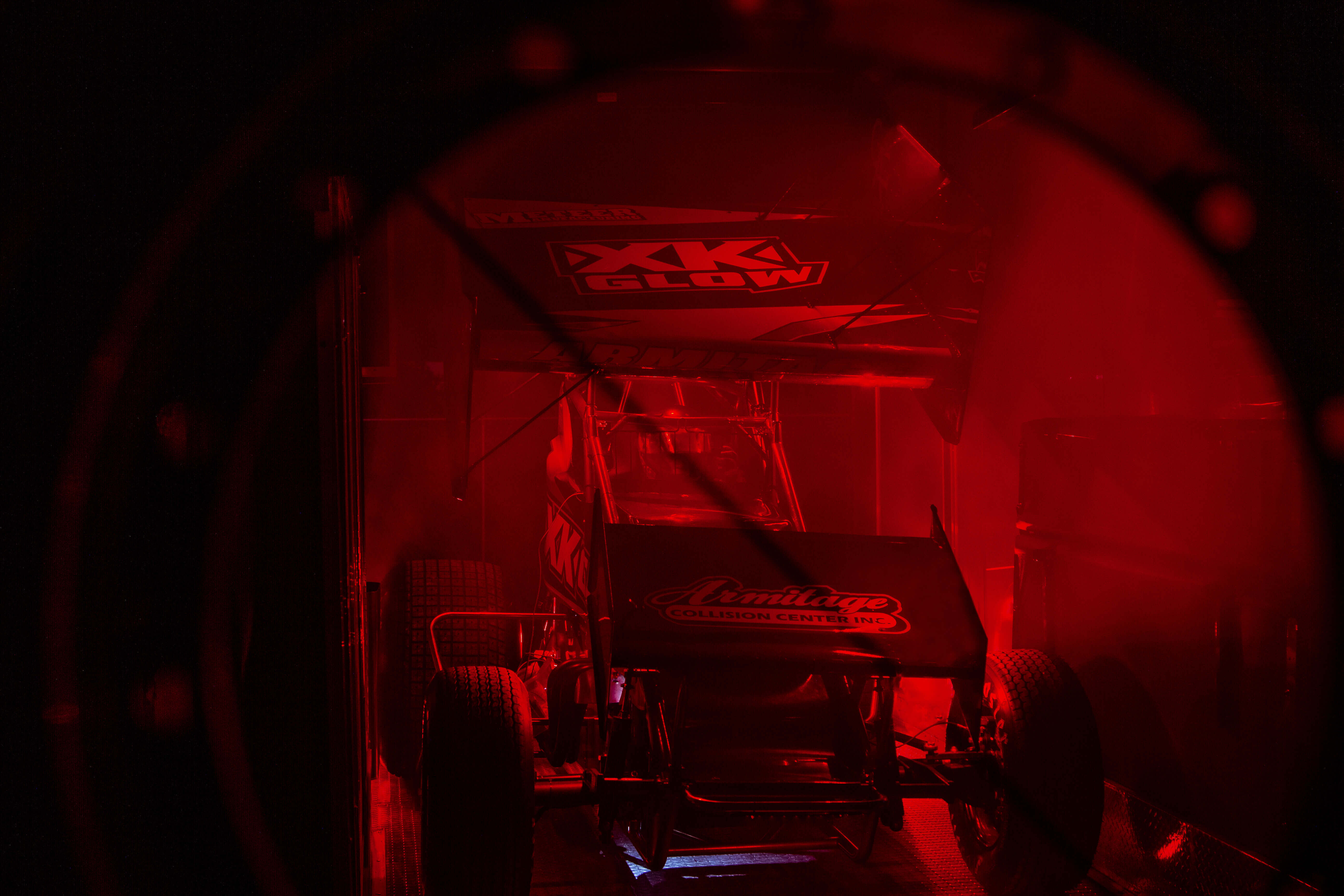 Jacksonville or Macon?
Jacksonville.
Inside row 1 or outside row 1?
Inside row
Bottom or top?
Bottom. (I enjoy the patience and consistency of running the thin lane at the end of the night)
Dry or slick conditions?
Slick conditions
Brembo® or Wilwood®?
Wilwood®
Bell® or Simpson®?
Bell®
Sunoco® or VP®?
VP®
Lucas® or Valvoline®?
Valvoline®
Hoosier® or any other tire brand?
Hoosier®
XKGLOW® or any other lighting brand?
XKGLOW® is the only one worth it.

We hope you enjoyed the interview with Will Armitage.
You can support Will by following him on social media! Join his Facebook group "Will Armitage Racing" to get updates on his racing career and upcoming events. You can also find him on Twitter at @armitage_will7 and on Instagram at @will_armitage_7.

Read more about Will Here. Have a great day!!!